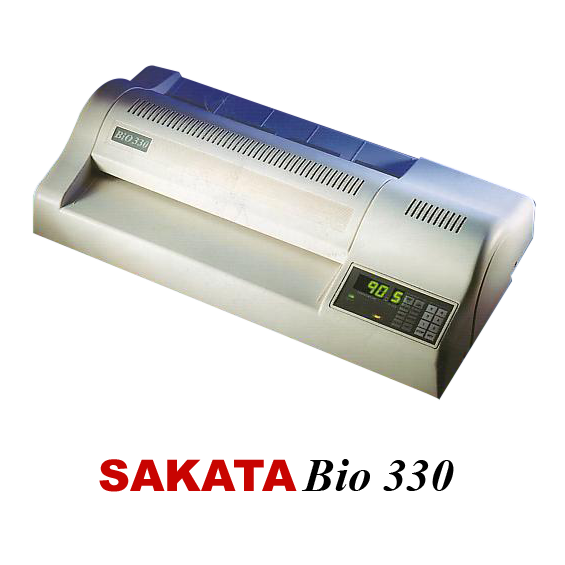 SAKATA Bio 330
Description
Featured
Using special bio ceracon HOT roller, this product has fast and stable thermal conduction.
Also automatic control system of micro processor enables it to have various functions as follows.
By this incredible product you can do much more stable laminating better than ever before.
Heavy duty with 6 Rollers, temperature and speed control, photo lamination, auto reverse, 100% jammed free.
Specification
| | |
| --- | --- |
| Maximum laminating width | 320 mm |
| Maximum laminating thickness | 2.0 mm |
| Laminating speed | 0 – 105 cm/min |
| Warming-up time | 3 minutes |
| Power requirements | AC 110V, 220V, 230V, 240V + 50/60Hz 800W |
| Dimension (W x L x H) | 580×295×140 mm |
| Weight | 14.1 kg |