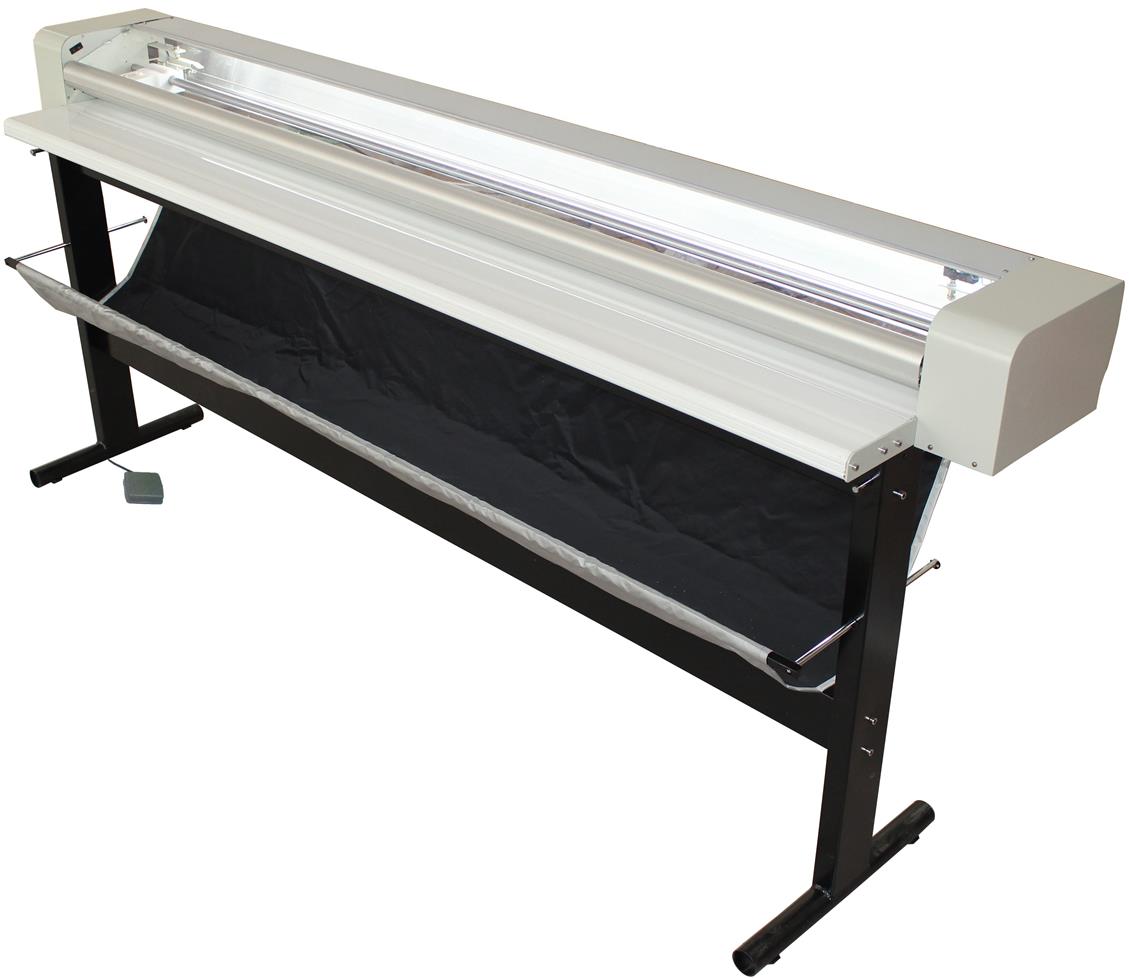 Electric trimmer
Description
Designed for the single sheet use and operator comfort, these electric trimmers come complete with floor stand, waste catcher and under mounted fluorescent lamp for illuminating the cutting edge. Bi directional cut is easily activated by depressing either the foot pedal or the switch bar which runs the length of the trimmer. The trimmer head cuts in both directions at 2m per minute, it is protected by a transparent safety shield.
Available in 100cm, 130cm, 160cm, 200cm, 250cm cutting widths.
Key Features:
◎ Self-sharpening HSS cutting wheel
◎ Linear bearing and axis provide smooth movements
◎ Trimmer heads protected by a safety shield.
◎ Transparent clamp strip holds material firmly
◎ The LED lamp illumination provide a safe and bright work area.
◎ Operate either the foot pedal or the switch bar
◎ Clean cut on a wide variety of materials.
◎ Supplied with stand and convenient waste catcher.
Technical specifications:
| | | | | | |
| --- | --- | --- | --- | --- | --- |
| Model | ET-100 | ET-130 | ET-160 | ET-200 | ET-250 |
| Max cutting thickness | 0.8 mm | 0.8 mm | 0.8 mm | 0.8 mm | 0.8 mm |
| Max cutting length | 1000mm | 1300mm | 1600mm | 2000mm | 2500mm |
| Cutting speed | 2m/second | 2m/second | 2m/second | 2m/second | 2m/second |
| Voltage | 110V/220V | 110V/220V | 110V/220V | 110V/220V | 110V/220V |
| Machine stand | Included | Included | Included | Included | Included |